Protection and privacy of players
One of the most important things about playing online is ensuring the protection and privacy of players. The best online casinos operating online will be fully licensed and regulated by a government. There are multiple jurisdictions that have the ability to license online casinos and players should always make sure they have chosen a licensed site before they make any cash transaction online. Playing in a licensed online casino will not only assure players that gambling laws are being followed, but it will also ensure player protection on different levels.
Certain level of security
When a casino is licensed, the jurisdiction that issued the license will be responsible for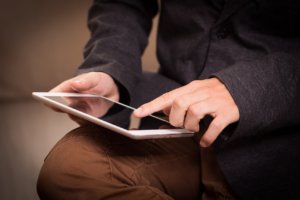 overseeing the operation of the site. This means that the casino must always adhere to gambling laws and must provide players with a certain level of security when they make cash deposits to the player account. By choosing licensed sites, players will always know they are gambling in a legal site and will enjoy the best casino services available. Most online casinos are licensed, but here are some that do not have the legitimate credentials to be operating, and these rogue casinos can cost players a lot of money.
Popular jurisdictions
The license information should be clearly displayed at the casino site, and if this information is not available, players can contact the customer service team and ask about license information. Some of the most popular jurisdictions that license online casinos include Malta, Gibraltar, Kahnawake, UK, and Antigua. Any site that is licensed by these jurisdictions will provide a safe experience for all players who register. See our Casino Regulations section.
Reputation of an online casino
The quality or reputation of an online casino cannot be determined by license information alone. Players will also have to make sure reliable software is being used and that the casino is always processing transactions through encryption software. With these things in mind, new players will be well on their way to selecting an online casino that will not only meet their gambling needs but will always keep them safe and will protect important personal and financial information.
Licensed online casinos are operating in many locations and serve players from around the world. Some sites will not accept certain players, such as cash players from the US, so it is important to learn about this as well when selecting a casino to play cash games at. Overall, licensed casinos are great sites to enjoy gambling from home, and many players have enjoyed a secure experience that offers high returns on wagers placed.